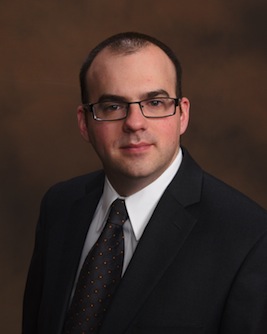 Daniel J. Cappetta
Cappetta Law Offices is a full service criminal defense law firm. Daniel Cappetta is a former Middlesex County prosecutor who now uses his vast knowledge and experience in the criminal law to defend those who are charged with crimes throughout Massachusetts. In addition to defending adults from everything from DUI's to sex crimes Attorney Cappetta also devotes a great deal of time defending juveniles who are charged with potentially life altering charges in the juvenile courts. Attorney Cappetta's approach to criminal defense involves a comprehensive examination of every aspect of your case. No stone is left unturned and no effective argument is left unpursued in the effort to effectively defend those whose liberty has been put into jeopardy by criminal charges.
When you first contact Cappetta Law Offices you will be asked to come to the office for a free consultation. That free consultation is not a high pressure sales pitch, or a platform for false promises that can't be delivered on. What will happen at your free consultation is a thorough explanation of the charges you or your child are facing and a detailed description of what options are available for defending the case. Attorney Cappetta will also outline step by step what to expect from the court process going forward. At every consultation Attorney Cappetta will outline for you the exact cost of representation for your case. You will be given a quote on what it will cost to handle your case, and you are guaranteed to never pay more than that quote for legal fees on your case.
When you hire Attorney Cappetta you can be assured you have hired a dedicated advocate who will relentlessly and aggressively defend you from the charges you are facing. Attorney Cappetta believes that the first rule of effective representation is effective communication with his clients. You will rest easier knowing that you have a dedicated and responsive attorney who will always be available to you to answer your questions and discuss your case. Your calls will never go unreturned, and your questions will never go unanswered.
Education
J.D., Suffolk University Law School , 2005
Stonehill College Bachelor of Arts
Jurisdictions Admitted to Practice Massachusetts, 2006

Professional & Bar Association Memberships
MA Bar Association
Metrowest Bar Association